RanDesign Custom Home Design
Since 1987, locally-owned and -operated RanDesign has been the premiere provider for all of your home design needs. Our services include, but are not limited to, remodeling and from-scratch projects, site consultations, executive home design and more. Let your design concept become a reality with us. Call today for a consultation or free estimate.
Residential Home Design in Colorado Springs, CO
Whether you're building your dream home from the ground up or you're transforming your existing home to fit your style and needs, it's imperative to trust an custom home designer in Colorado Springs, CO. Designing and planning for your building or renovation makes all the difference in how the finished product will turn out. At RanDesign, we're here to help make sure that when your vision finally comes to fruition, it's everything you expected and more. Our firm has a depth of experience in custom home design, remodeling floorplans and more, with a strong portfolio of customers who can attest to our abilities.
As the premier residential designer in Colorado Springs, CO, we go to every length to make sure you're satisfied with your home design. We offer on-site consultations and interviewing to assess the scope of your needs and wants, as well as completely free estimates on any of the services we offer. If you choose to work with us on developing a design or floorplan, we guarantee extremely detailed products that are accurate and encompassing. It's our goal to be your number one resource from conception to completion. Take a look at a few more reasons we're so widely respected for our designs and capabilities: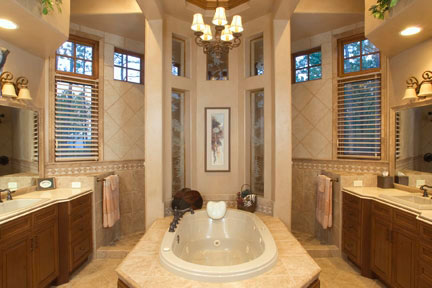 Our firm is locally-owned and –operated in Colorado Springs, CO.
Our firm is recognized by the Better Business Bureau (BBB) for excellence.
Our plans and designs are extremely detailed and exceptionally accurate.
We offer weekend hours by appointment only.
We're pleased to provide free estimates on all services we offer.
Schedule a Consultation Today
To get started on your custom home or floorplan design, please get in touch with us today. We're ready to provide you with a free estimate on service, as well as an on-site consultation.
Areas Served
El Paso County, CO
Douglas County, CO
Teller County, CO
Crowley County, CO
Elbert County, CO
Fremont County, CO
Lincoln County, CO
Pueblo County, CO
We offer the following services:
Custom home design from concept to completion
Additions and remodels
Outbuildings, garages, barns and cabins
Vacation homes
Outdoor living spaces and remodels
Exterior remodeling and renovations
Design within historical neighborhoods
Universal design
Kitchen and bath design
Space planning, furniture studies
Structural design and drafting
Preliminary design studies
CAD drafting
Predesigned stock plans/builder plans
Architectural illustration and models
Free initial consultation on services